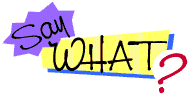 "Twenty years from now you will be more disppointed by the things that you didn't do than by the ones you did do. So throw off the bowlines. Sail away from the safe harbor. Catch the trade winds in your sails. Explore. Dream. Discover." - Mark Twain
We have just completed our Newport Reunion! What a smashing success! Ron (EW1 75-79) and Anita Koshko put on a really great event! A jam-packed event with great tours, meals, and topped off with a lovely banquet at the Officers Club on the Newport Navy base! Our business meeting on Thursday narrowed down our 2017 reunion venue to three cities. More to follow later on that. We also elected a few new officers. Check out the TCHVA Officers page.
Hey 2015 TCH Reunion attendees. If you have any photos of the reunion that you'd like to contribute to our web site (seen a bunch on TCH Facebook page), please don't hesitate to fire those off to me at mlamboni@verizon.net. Please try to save the pics in lowest resolution if possible, makes upload and displaying go much faster. If anyone out there has something of interest you'd like to put on the site, feel free to forward that material to me as well. Want to hear from you all. Still learning this Web Site capability. Cheers! Mark
Want to see who our members are? These guys are making it all happen! Click here.

Photo taken during Artic Sharem - 1984 North of Iceland - Approaching AOR-2 for RAS
Welcome Aboard the USS Thomas C. Hart (DE/FF-1092) Veterans Association's homeport on the web! We hope you enjoy your visit. Some of our pages on this site feature audio when you visit the page so turn up your volume to enhance your experience. If you ever served aboard the TCH, we'd love for you to join us. Everyone is welcome to look around and sign our Decklog (guestbook). Association members are invited to visit the "Members Only Lounge" for posting comments and discussion items. If you have photos or ideas for the site, please let us know! If your'e a TCH vet, please be sure to "Muster" on the Sailing List page.


TCHVA Members: It's time to renew your memberships! Special Offer - balance of 2013 is no charge. A $20 membership dues will last until January 2016! Click the "Join TCHVA" page on the left or click the link below to join/renew your membership. Check the current Member Listing Page to see if your name is listed. If it isn't your membership has expired.
Our new membership cards are also in! All renewals/new memberships will receive a new membership card!
Click to Join or Renew TCHVA Membership now!
Newly Arrived - TCHVA Membership cards!
Get yours now!