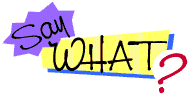 Reunion 2015 dates are now firm: Start blocking your time off now. Dates will be September 20th - 25th in Newport, RI. This is a Sunday to Friday event. The dates in our earlier email were incorrect! The banquet will be held Thursday night, September 24th. There will be optional tour / activities. They are being finalized now! Start the excitement and get the word out to all your TCH shipmates! Much more to follow soon!
Want to see who our members are? These guys are making it all happen! Click here.

Photo taken during Artic Sharem - 1984 North of Iceland - Approaching AOR-2 for RAS
Welcome Aboard the USS Thomas C. Hart (DE/FF-1092) Veterans Association's homeport on the web! We hope you enjoy your visit. Some of our pages on this site feature audio when you visit the page so turn up your volume to enhance your experience. If you ever served aboard the TCH, we'd love for you to join us. Everyone is welcome to look around and sign our Decklog (guestbook). Association members are invited to visit the "Members Only Lounge" for posting comments and discussion items. If you have photos or ideas for the site, please let us know! If your'e a TCH vet, please be sure to "Muster" on the Sailing List page.


Any shipmate who would like to assist with this website please click the link below and send me an email. No knowledge of computer code is needed. You can turn on your creativity, post some pictures, add some text, etc..

Will the following shipmates, please update your email address. We are getting kickbacks. We don't want you to miss out on all things TCH - Use the handy form below to update! Thanks

Chuck Barnes, Nolan Bass, Joseph Childress, Tommy Conway, John Dallessandro, Eric Eustice, Clarence Farmer, Michael Ferry, Mark Gagern, Pete Haines, Frank Kelley, Jess Kolbeck, Jesus Lopez, Robert Marshall, Donald McCormick, Rob Miller, Thomas Myers, Thomas Newsome, Bruce Nothem, Ricky Olson, Ray Polen, Charles Priestley, Ollie Read, James Richardson, Joe Roberts, Steven Sarecky, Mark Schofield, Robert Soupiset, James Stevens, Kenneth Sweet, Richard Thornton, Kenneth Williams.

Click to Read Latest Newsletter!

TCHVA Members: It's time to renew your memberships! Special Offer - balance of 2013 is no charge. A $20 membership dues will last until January 2016! Click the "Join TCHVA" page on the left or click the link below to join/renew your membership. Check the current Member Listing Page to see if your name is listed. If it isn't your membership has expired.
Our new membership cards are also in! All renewals/new memberships will receive a new membership card!
Click to Join or Renew TCHVA Membership now!
Newly Arrived - TCHVA Membership cards!
Get yours now!